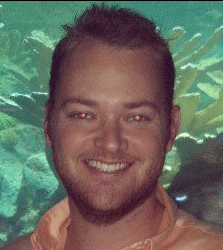 Ben Knott
District III Coordinator
E-mail: Ben.Knott@CollClubSports.com
Born and raised just outside Boston, Massachusetts, Ben Knott grew a passion for sports from an early age testing his hand at everything possible. After playing two years of varsity baseball at the Noble & Greenough School in Dedham, MA, Ben took his talents to Greenville, South Carolina and Furman University.
After a short and unsuccessful stint with the Division I Paladin Baseball squad, Ben was not ready to give up his career and chance to shine in the spotlight. Ben quickly was a four year member of the weekend rotation as well as an infielder for the Paladins Club team. After two tough years of forfeits and disappointment, Ben took over at the teams President and Coach during his Junior campaign. The Paladins compiled a record in Knott's final two seasons of 25-8 in conference play and during his Senior season reached the District IV regional playoffs and achieved a season ending spot in the NCBA Top 15 rankings.
Now residing in back home in Boston with a B.A. In Business Administration from Furman University, Ben was thrilled to have an opportunity to continue working with the NCBA. He hopes to advise the teams of District II throughout this season as they look to make a playoff push of their own and ensure they are able to enjoy the opportunity to continue their baseball careers as Ben did during his college years.